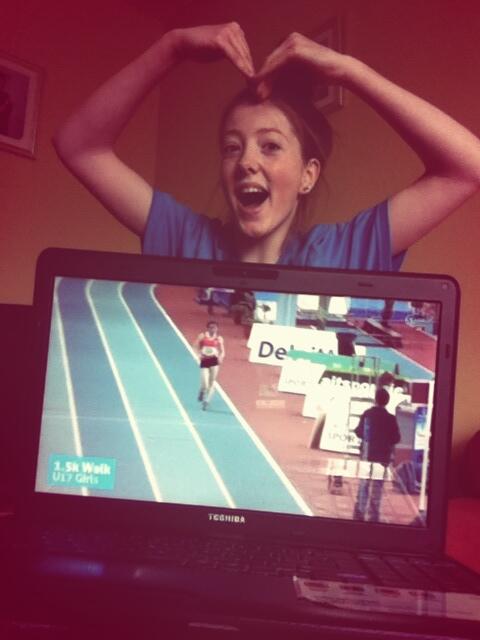 Featured in Sport for Business
10th April 2014
Written by Rob Hartnett
Athletics Ireland and the Irish Universities Athletics Association are looking to repeat a crowd funding campaign that was successful in February in order to secure live online coverage of the IUAA Track and Field Championships this weekend.
Six weeks ago the Irish athletics community secured funding for live streaming coverage of their indoor event at Athlone Institute of Technology.    The IUAA were unable to attract a sponsor for the event but through nTrai, a crowd-funding website, they managed to gather over the €1,800 that was required in just two days. Read more about that campaign.
Aer TV provided the streaming technology and the platform while Feidhlim Kelly and the team at Jump the Gun provided the commentary.
The athletes promoted the fundraising campaign via social media and appealed to their community to donate by posting videos through their Facebook, Twitter, Google+ and other channels.
"We are delighted to be hosting the fundraising project again in conjunction with IUAA and Aertv" said David O'Shea, founder of nTrai. "The indoor campaign went extremely well and I'm sure the athletes will get behind the project again. It's a real example of participants helping to make their sport better."
"Irish sports are often under-represented by the traditional broadcasters," added Phillipe Brodeur, Director of AerTV. "We want to provide a platform for all sports in Ireland and share their passion. Aertv SportsLive can provide fantastic exposure and promotion for all sports and athletes. If budget is a problem for getting coverage, crowd-funding provides the solution and everybody benefits."