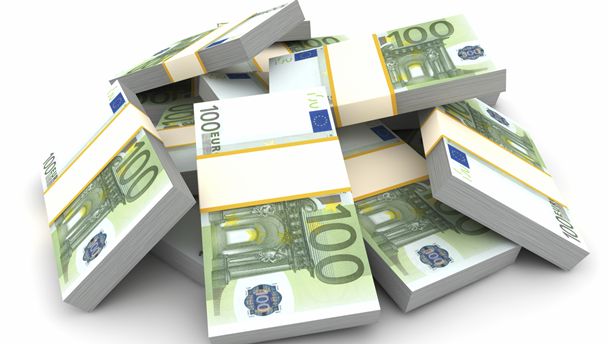 The study by Lloyd's  and the Centre for Economics and Business Research  lists the average value of one England player as more than the whole Costa Rica team.
The insurance-related figures are based on club earnings and endorsement incomes of the 23-man World Cup squads.
The 32 teams at the finals have a collective estimated value of £6.2bn.
Germany, boasting Toni Kroos, Philipp Lahm and Mesut Ozil, top the list at £642m, with hosts Brazil, who can call on Neymar, Hulk, Oscar and Dani Alves, fourth at £448m.
I wonder how Ireland would fair on this list….
Full list of team values:
1.Germany £641.2m
2. Spain £590.1m
3. England £550.1m
4. Brazil £448.3m
5. France £394.8m
6. Belgium £360.4m
7. Argentina £355.3m
8. Netherlands £279.4m
9. Portugal £279.3m
10. Italy £196.8m
11. Cameroon £195.8m
12. Croatia £185.6m
13. Russia £165.8m
14. Ghana £158.5m
15. Uruguay £144.1m
16. Nigeria £143.1m
17. Switzerland £138.5m
18. Ivory Coast £132m
19. USA £110.7m
20. Japan £92.8m
21. Bosnia-Herzegovina £84.3m
22. Mexico £72.5m
23. Chile £72m
24. Australia £66.6m
25. South Korea £65.2m
26. Colombia £59.5m
27. Greece £53.2m
28. Algeria £49.4m
29. Ecuador £48.9m
30. Honduras £34.2m
31. Iran £24.4m
32. Costa Rica £18.3m.
Remember, you can see all this cash in action live on Aertv on both RTE 2 and RTE 2 HD. Sign-up now and get your first month completely free. So that means you can watch those 11pm games from the comfort of your bed in brilliant HD.