With O2 being taken over by Three, the branding on one of Dublin's most popular venues was taken down this morning. 
A video by digital advertising agency 'In The Company of Huskies' shows the logo of 'The O2′ getting taken down – with a 'Three' branding expected to take its place in the near future. The new name for the venue has not been released as of yet, but names being thrown around include 'The Threehouse', 'The 3 Arena' and 'The 3 Point'.
With screenshots from the video, you can see the crane starting its work: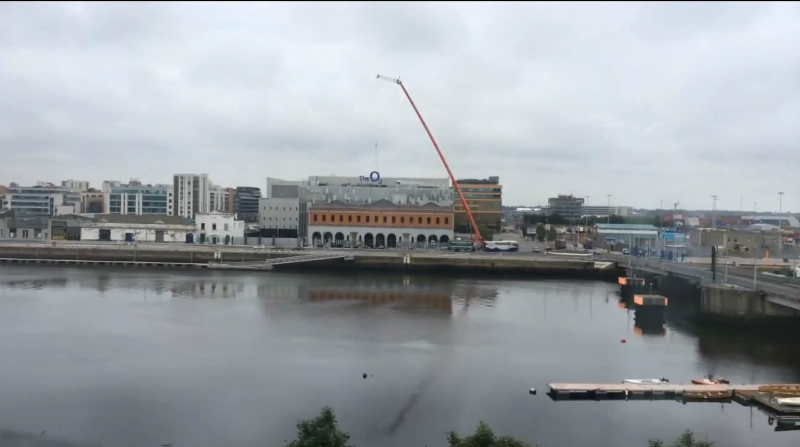 The logo is coming off.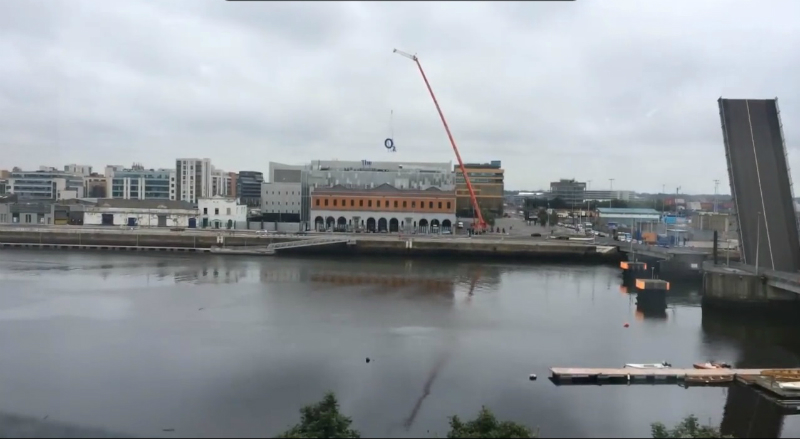 It's nearly gone, leaving just a solitary "The" in its wake.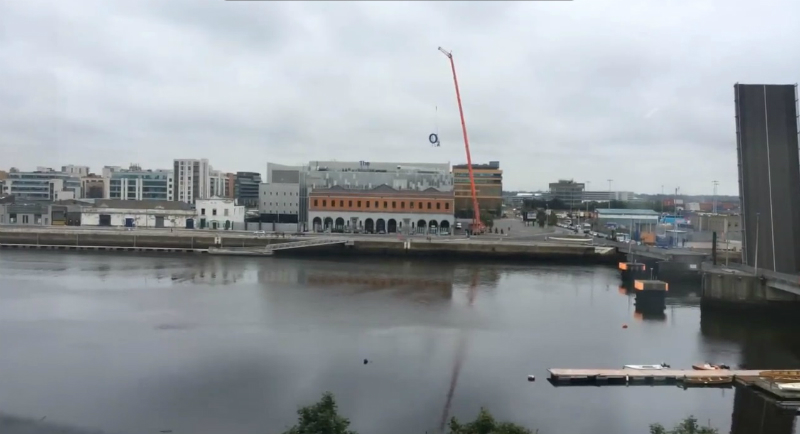 And there it is. We wait on the announcement of the new name.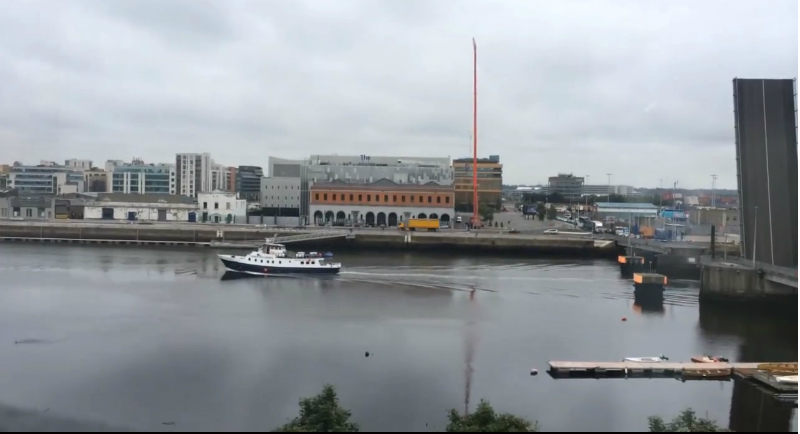 Here's another Hyperlapse of the takedown.