It's 20 years since The Shawshank Redemption was released, and the old prison it was shot in is getting refurbished so it can open for proper visitor tours.
The movie, released in September 1994, was shot at the historic Ohio State Reformatory – and you can now take a tour of the location to see where some of the scenes from the uber-popular film were shot.
Charting the prison time of Andy Dufresne and Ellis "Red" Redding (spoiler for the one person left on earth who hasn't seen it: one of them escapes), The Shawshank Redemption is often near the top of the various 'Most Popular Movies of All Time' lists and rightfully so. It's a tense, sad but ultimately uplifting tale of prison life – and the old, creepy institution plays a large part in the character of the film:
According to the Pittsburgh Post-Gazette, the institution closed in 1990 and was supposed to be demolished. However, it was too much of a task to take down the vast building and the prison was handed over to Mansfield Reformatory Preservation Society. This group has ran the prison as a venue ever since – used for extreme ghost hunts, an annual Halloween festival and murder mystery dinners.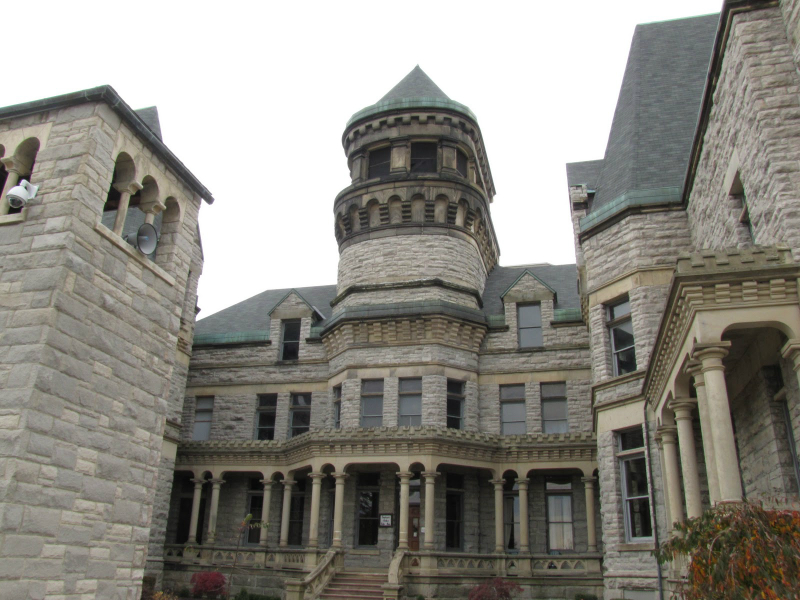 Of course, there has been Shawshank visitors – the total visitor numbers for all events last year were 80,000 – but there are new plans to renovate the old reformatory for "delinquent young men" and maximum security facility to expand the tours.
So you can walk around the exact places of some of your favourite scenes, including this one:
Watch some more videos of the expansion over here and try to catch The Shawshank Redemption some time this month to celebrate its anniversary. We might not get to go on the tour at any point, but if it happened, we think it would be pretty cool.
If you need any other reason to factor this place into any Ohio-based holidays, this scene from the classic Air Force One was also shot there: