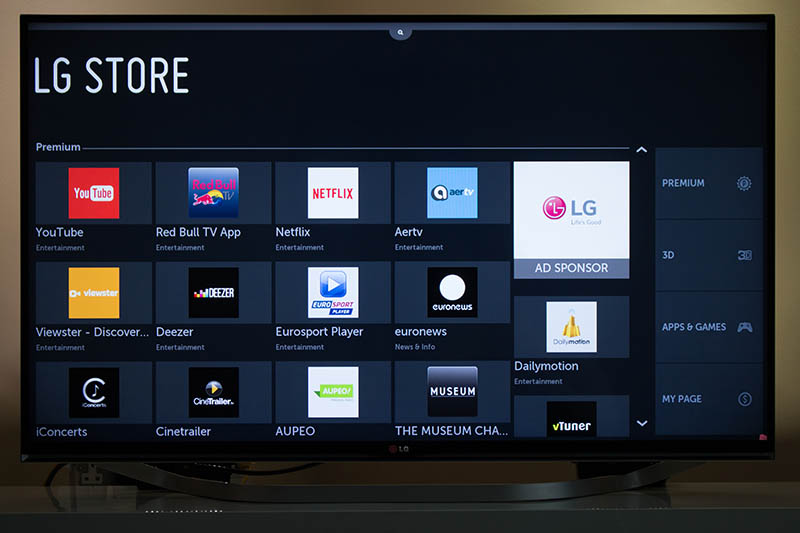 We are super excited to have an Aertv App for LG Smart TVs. LG is a leader in the Smart TV market and this partnership will come as good news for anyone who watches TV online and has an LG Smart TV.
If you already have an LG Smart TV that is a 2012 model or above, the Aertv App may be automatically downloaded and installed for you.
You can check this by browsing through your Apps. There are many models of LG Smart TVs and how to navigate to your Apps Library will vary.  
How do I get Aertv on my LG Smart TV?
If you see the Aertv application onscreen:
Select Aertv from the Home screen.
If you already have an Aertv account set up with:
(a) Email Address: Enter your details and click Login
(b) Facebook: Navigate to the tab on the right and enter the email address that you use to login with Facebook. You will get a link to create a password for this account. Once you have this, you must fill in your login details in the 'Login with Email' tab.
If you are not yet an Aertv Plus subscriber, you can create an account by visiting www.aertv.ie/lg 
If you don't see the Aertv app onscreen
Navigate to the LG Store and search for 'Aertv'. Download and Install the App and follow the instructions above.
The Aertv LG Smart TV App supports Smart TV models that are 2012 and above.